From Sharon Fitzpatrick: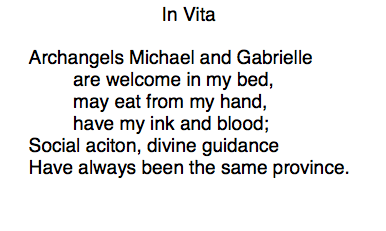 Upcoming Events
July 21 @ 10:00 am

-

11:00 am

Saturday Meditation Class at Rising Tide Mindfulness and Loving-Kindness Meditation Please join us each Saturday at 10:00am for meditation class taught by Bhante San and Bhante Chan, Buddhist monks from Sri Lanka. Wear comfortable clothes, mats, cushions and chairs are available there – classes are one hour. All are welcome, no experience necessary!... Read more »

July 22 @ 8:00 am

-

5:00 pm

The Universal Worship Service is an egalitarian worship service that celebrates all of humanity's religions and spiritual traditions on a single altar. Scriptures, songs, prayers, chants, and offerings from each of the religious traditions is accompanied with universalist prayers that honor all faiths as lights serving humanity's unfoldment. A candle is lit representing the light of each of these religions. These services are led by a Reverend Cherag.