Description
Healing Hands with "Liquid Light", a workshop with
Linda Jayanara
Fitzwilliam
In this workshop you will learn how to:
● Purify your chakra system
● Activate your healing power
● Give a treatment to yourself and to others, 
as well as to animals, plants, water, food and the planet earth using your unique healing channel
● Create conscious and loving well-being
Date: Sunday January 28th, 2018 Time: 1pm – 6pm
tea break with snacks
Place: Rising Tide International, 5102 Swift Road, Sarasota FL 34231
Tuition: $ 40 – 80 sliding scale
Cost should not hold you back from participating, so please contact me to find a harmonious balance for you.
Contact and Registration:
Jayanara Linda Fitzwilliam
0041 77 468 50 93 www.innereperle.com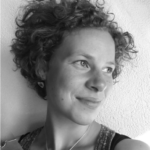 Jayanara Linda Fitzwilliam
Jayanara is an art and dance therapist, a yoga teacher, a reiki master and a healer. During the journeys with her "Divine Ancestors" she was initiated into "Liquid Light" Healing and was trained in becoming a channel of pure healing and transformative light. She has deeply studied within the Sufi Inayati Order and the inner realms of angel communication. She lives in Switzerland with her beloved husband and daughter.