Dances of Universal Peace + b l a c k l i g h t z i k r
11/16/2019 @ 7:30 pm

-

9:30 pm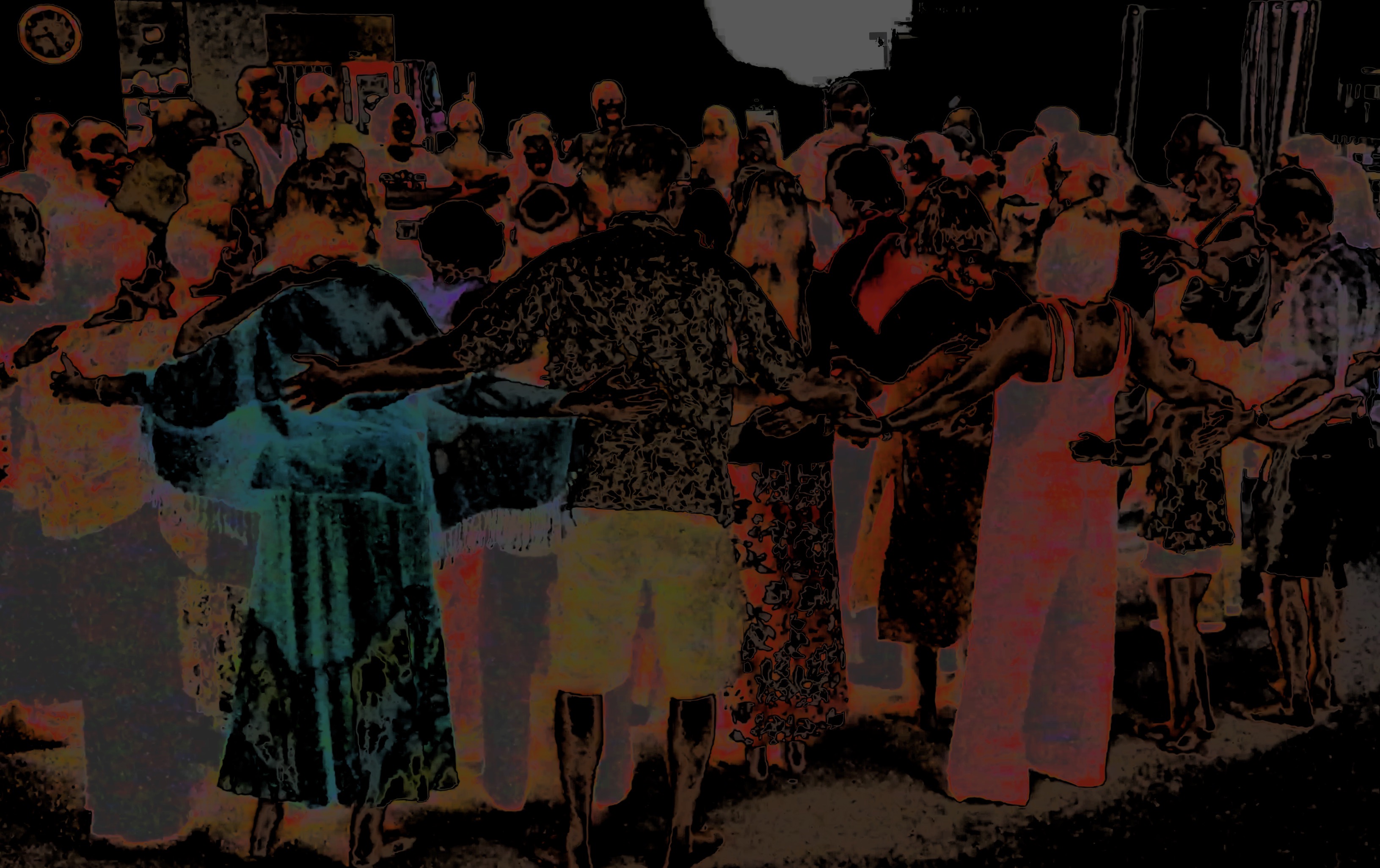 Dances of Universal Peace
7:30-8:30pm
Suggested Donation: $10-20, all welcome regardless of financials
The Dances of Universal Peace are a joyful pathway of connection with the divine essence and qualities of life that live within each human heart, and that are everpresent in living reality. Songs and chants are simple and repeating, and movements are easy and expressive to evoke sacred connection in joy, peace, lovingkindness, compassion, and authenticity.
b l a c k l i g h t   z i k r
8:30-9:30pm
A new twist on an ancient practice — in Zikr we practice seeing the common denominator of all manifest reality, seeing the Divine and Unlimited in all — Human, Impermanent, ephemeral — no face is not shining as the Divine Face.
Zikr is the Sufi practice of "Remembrance" — coming back to our selves, to our true selves, remembering our unity with all of life in a loving & responsive reality.
This involves simple, joyful, contemplative, ecstatic songs & chants to clear the heart of negativity and emotional and mental blocks to be more and more in the presence of Love, Light, Life, and Truth — in the presence of the One, and of each other.
No experience necessary! Jump right in — this will be a beautiful night shared together, all dance & movements are easily doable by most, chairs available for anyone who needs a break or who wants to sing but not dance.
This evening is open to all, suggested donation $10-20, pay what you can, all are welcomed! For those participating in the Sesshin, this is included.
CONTACT:
Akbar Chris Miller, 941-993-9994, chris@risingtideinternational.org
Jessica Bromby, jessicabromby@gmail.com
Maitreya Jon Stevens, jonstevens3@gmail.com

Biography
Maitreya Jon Stevens is a Mentor for the Dances of Universal Peace, a Guide in the Ruhaniat Order, and a member of the Ruhaniat Youth Council. He has offered Dance workshops around the world, and his dances travel the world and can be heard on his CD Almighty Peace (on sale at the bookstore).
Jessica Bromby travels the path of the Heart and expresses that through heart-felt songs, zikrs, dances, healing work. She also offers Women's Retreats, nature classes, and teen and young adult programs. She is a Coordinator in the Inayati Order, a Shefayat Candidate in the Sufi Healing Order, as a Certified Dance Leader in the Dances of Universal Peace, and as a Cheraga in the Universal Worship.
Akbar Chris Miller is an Inayati Order Coordinator, Chair of the Inayati Young Adult Council, a Cherag, Healing Conductor, and longtime advocate for our Sacred Planet and fellow beings. He offers meditation, the Dances of Universal Peace, Zikr, and Sufi practice, and facilitates Young Adult and Teen programs at Rising Tide & many US Sufi camps.
Details
Date:

11/16/2019

Time:

7:30 pm - 9:30 pm

Event Categories:
Venue
5102 Swift Rd.




Sarasota

,

FL

34231

United States

Phone:

941-923-7834
Organizers
Maitreya Jon Stevens
Related Events
August 8 @ 7:00 pm

-

8:30 pm

September 24 @ 6:30 pm

-

8:30 pm

November 5 @ 6:30 pm

-

8:00 pm