DERVISH BALL YOUNG ADULT SEMA
11/25/2017 @ 7:30 pm

-

10:30 pm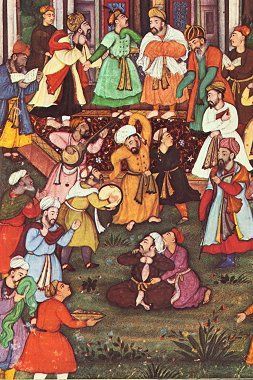 Break out your best spiritual Dervish outfits on, holy shawls, sacred jewelry, patchwork cloaks, crests, coats, caps, capes, vests, vestements, prayer beads, and all those other baubles and blessings and come out for the DERVISH BALL YOUNG ADULT SEMA
a sacred evening hosted by the young adults participating in the Young Adult Jam at Rising Tide!
Delicious snacks, healing teas, spicy chai, deep black coffee, sumptuous desserts…
Fabulous decor & atmosphere…
**a Fundraiser for the Young Adult Scholarship Fund**
A sacred evening of spiritually rich and heart-felt offerings from the Young Adult Community…
** Dancing & Dances of Universal Peace
** Zikr, Kirtan, & Chanting
** 930 or 10pm Ecstatic Dance Party with Rainbow Disco Ball
** Late-Night Black Light Zikr for those staying late…
Suggested donation: $20-50
Come whoever you are, even if you can't put any donations in the basket, support and be part of this beautiful evening!
GET YOUR TICKETS TO THE BALL!!
$20  /   $25   /   * * * ~ ~ – – > 

$33

  < – – ~ ~ * * *   /   $40   /   $50   /   $100   /   $200
RSVP to Akbar molten.ink@gmail.com or Jessi jessicabromby@gmail.com
Related Events