HuDost Workshop at Rising Tide: Spiritual and Creative Process
05/03/2018 @ 9:00 am

-

12:00 pm

$25 – $35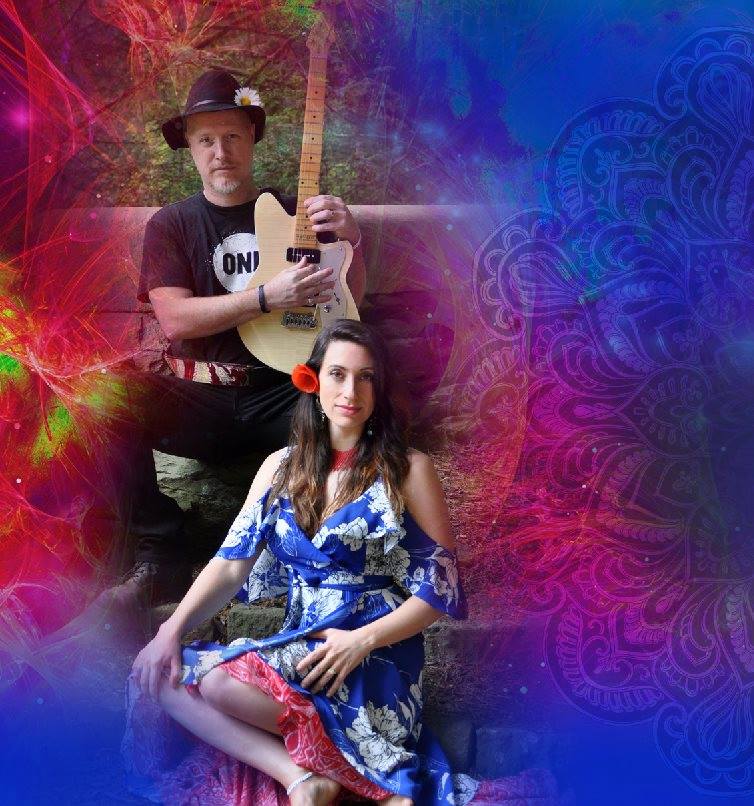 HuDost Workshop at Rising Tide:
Spiritual and Creative Process
Thursday May 3rd, 9am – 12pm
Morning interactive workshop with HuDost at Rising Tide
Cost: $25-35 Sliding Scale
Click your price to Register:  $25   /   $30   /   $35  
This workshop will explore breath, sound, movement, rhythm, emotion and presence through spiritual work with the elements. Teachings on breath and healing relative to the elements will be explored. The group will be encouraged to dance and sing their way through the clearing of blocked channels. As we venture through these practices, we will do drawing, painting, and writing exercises that explore wild mind and channeled poetry (inspired by the ways that Rumi, Hafiz, and others wrote).
Participants will leave with their own visual and poetic expressions of what they can access by clearing the pathways to the source of omnipotent love. For as long as mystics, of any tradition, have lived, so has spiritual work with the elements. One of the consistencies evident in spiritual practice, throughout the globe, is an honoring and acknowledgement of the elements and their integration into various traditions of divinity; this is because they are an undeniably essential tool of discovery.
Please note that this workshop takes place in the morning!
Please bring your own art and writing supplies.
About HuDost: 
The music of HuDost, the Neo-Folk-World-Rock Ensemble from Montreal and KY, weaves a seamless tapestry of sound that renders tears and laughter in listeners, cultivating the nameless longing that abides somewhere in all our hearts and invoking total celebration.  HuDost's core musicians are Moksha Sommer and Jemal Wade Hines. Having toured the US, Canada, and Europe constantly since April 2006, HuDost has grown and expanded, travelled rocky and glorious terrain and marveled at all they can learn and explore. Moksha and Jemal Wade, in this time have grown as artists, as seekers, as a couple and as a family. In 2013 their amazing son was brought into the world. Since 2015 they have also been highly engaged activists, doing advocacy work as KY Congressional District Representatives for ONE (a non-profit organization working to end extreme poverty and, specifically, the sexism of poverty).
HuDost functions as a duo (with the core musicians Moksha Sommer and Jemal Wade Hines) or as a band, including guest musicians of varying sensibilities and backgrounds, and often including dance in their shows. As a duo their instrumentation includes vocals, harmonium (Indian Pump-Organ), NORD Keys, guitars, Dulcinet, percussion, and a slew of sonic ambient effects. Their music is a rich, eclectic blending of Pop and Rock with traditional Sufi music, Bulgarian, Croatian, Macedonian and Balkan folk music, Farsi, Turkish, Arabic, and Folk. Their sound crosses all borders and barriers, taking the listener on a journey they will never forget.
HuDost's music is a powerful expression of life's journey and discovery. In 2008, Moksha went through a painful process of brain surgery due to a tumor. The healing from this included re-learning language skills, losing and regaining proper sight, and experiencing seizures. This could have been staggering but instead served as learning that has fueled a potent desire to bring healing through sound. It is through music that the losses and gains, pains and triumphs, and excruciating beauty of life can be given a voice of empathy to the synonymous lives of all people. Both critics and fans have said time and time again that the music of HuDost is this very expression.
Related Events