Nurturing the Inner Life, Caring for the Planet: A Sufi Workshop with Pir Shabda Kahn
October 18 @ 7:30 pm

-

October 20 @ 3:30 pm

$150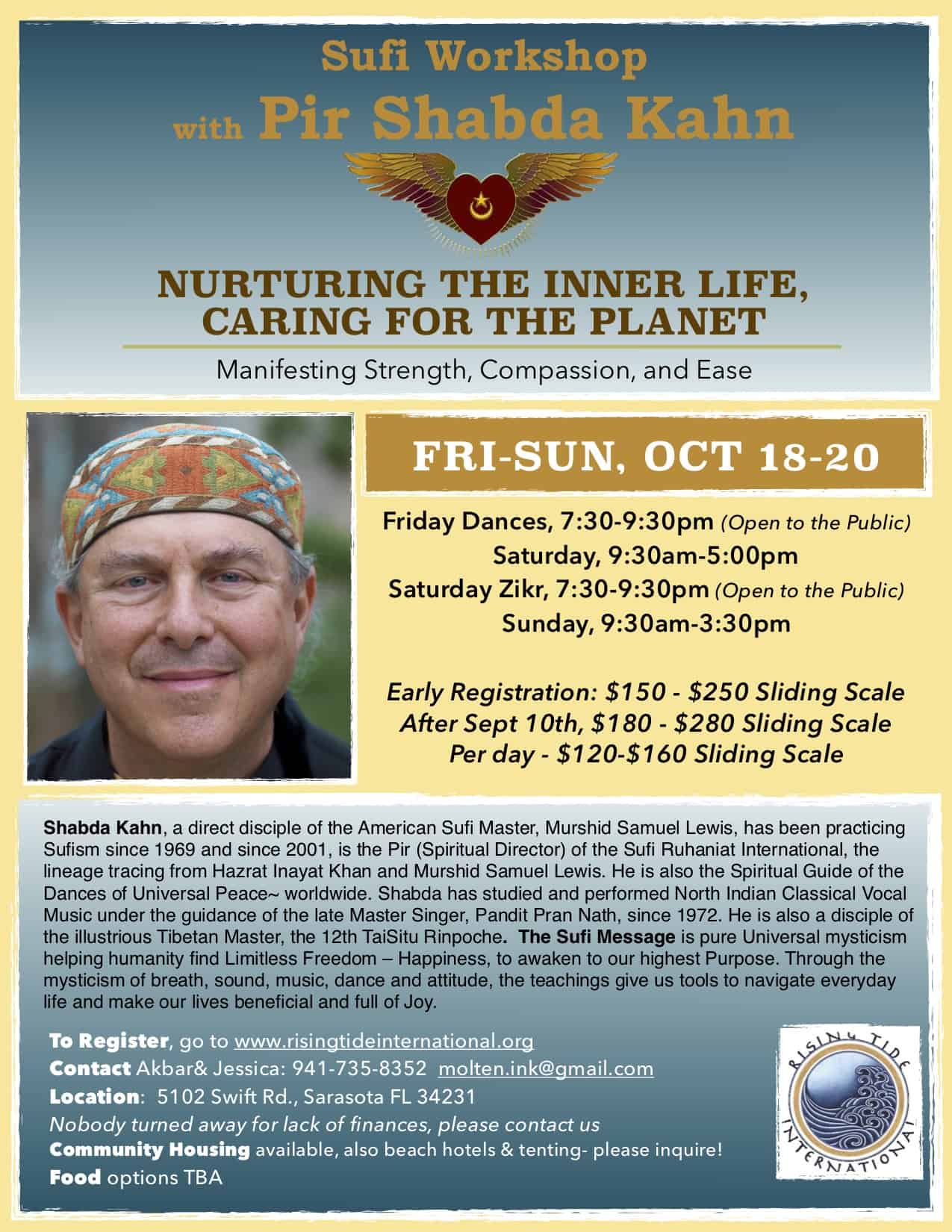 Nurturing the Inner Life, Caring for the Planet
Manifesting Strength, Compassion, and Ease
A Sufi Workshop with Pir Shabda Kahn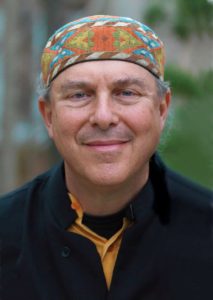 Shabda Kahn, a direct disciple of the American Sufi Master, Murshid Samuel Lewis, has been practicing Sufism since 1969 and since 2001, is the Pir (Spiritual Director) of the Sufi Ruhaniat International, the lineage tracing from Hazrat Inayat Khan and Murshid Samuel Lewis. He is also the Spiritual Guide of the Dances of Universal Peace~ worldwide. Shabda has studied and performed North Indian Classical Vocal Music under the guidance of the late Master Singer, Pandit Pran Nath, since 1972. He is also a disciple of the illustrious Tibetan Master, the 12th TaiSitu Rinpoche. The Sufi Message is pure Universal mysticism helping humanity find Limitless Freedom – Happiness, to awaken to our highest Purpose. Through the mysticism of breath, sound, music, dance and attitude, the teachings give us tools to navigate everyday life and make our lives beneficial and full of Joy.
Schedule
Friday October 18th – Sunday October 20th
Friday Dances, 7:30-9:30pm (Open to the Public)
Saturday, 9:30am-5:00pm
Saturday Zikr, 7:30-9:30pm (Open to the Public)
Sunday, 9:30am-3:30pm
Registration
Early Registration: $150 – $250
Sliding Scale After Sept 10th, $180 – $280
Sliding Scale Per day – $120-$160 Sliding Scale
Weekend Registration — Includes Friday Night through Sunday Evening

Please note: payment is on a sliding scale — please pay the amount that you are able to consciously pay as an energy exchange in order to support the community and this work in the world, and create a successful event!
Related Events