Silent Meditation
February 21 @ 6:00 pm

-

7:00 pm

|

Recurring Event

(See all)

Weekly on the same day until 02/28/2017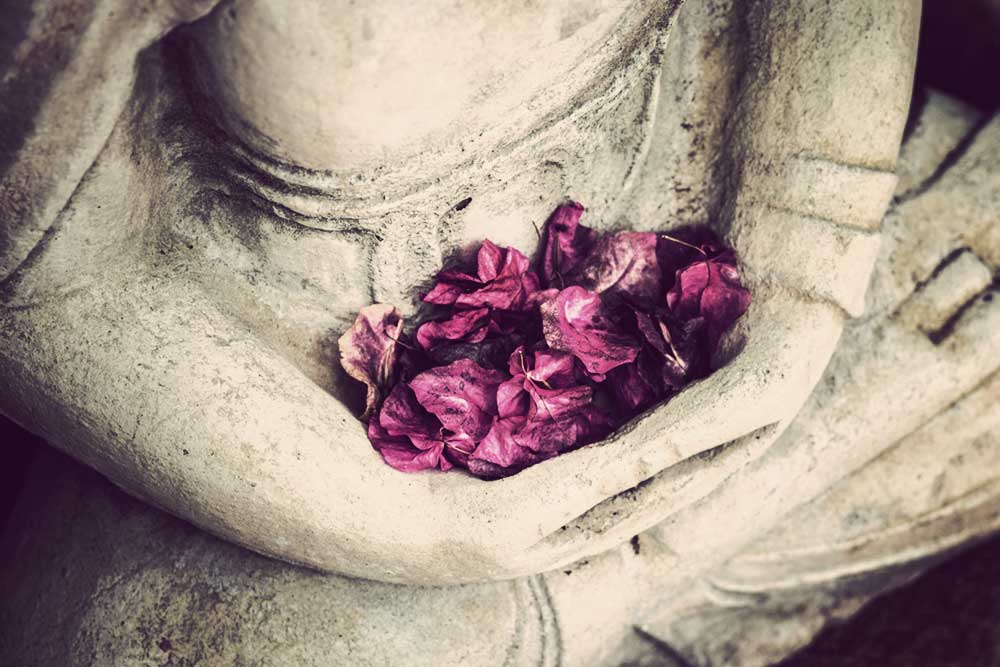 This is an hour of silent meditation. It starts with breath concentration, and ends with a brief chant. The purpose is to move from concentration to meditation. This is an opportunity to build one's intensity, connection and vibration with a group of spiritual beings. All are welcome.
Details
Date:

February 21

Time:

Event Category:
Venue
5102 Swift Rd.




Sarasota

,

FL

34231

United States

Phone:

941-923-7834
Organizer
Phone:

941-284-4996

Email:

rosebythesea99@gmail.com
Related Events
December 17 @ 3:00 pm

-

4:00 pm

|

Recurring Event

(See all)

Weekly on the same day until 12/18/2017
Weekly Offerings
December 14 @ 7:30 pm

-

8:30 pm

This is a contemplative, often joyous, chanting circle of prayer spoken, chanted, or sung as a group. Zikr means "remembrance" – in the evenings of zikr, we endeavor to reach a state of "remembrance" – remembering the Divine, the oneness, God, the Universe, the Heart – each person's remembrance is ultimately their own, and on their own terms. The words chanted are often Arabic.
for information. The 99\u00a0Beautiful Names of God An online** (an in-person in Sarasota)\u00a0Class with Sheikh Ghassan Manasra Click To Register for 1 Class ($15)\u00a0 Click To Register for 10 Classes ($120) **All classes will be recorded and available for those enrolled in the class or series to view when they are able to.\u00a0…</p>\\n","image":"https://risingtideinternational.org/wp-content/uploads/2017/09/Ghassan-99names-Flier-Smaller.jpg","url":"https://risingtideinternational.org/event/the-99-beautiful-names-of-allah-with-sheikh-ghassan-manasra/2017-12-17/","startDate":"2017-12-17T20:00:00+00:00","endDate":"2017-12-17T21:00:00+00:00","location":{"@type":"Place","name":"Rising Tide International","description":"","url":"https://risingtideinternational.org/venue/13th-annual-interfaith-passover-seder-dinner-rising-tide-international/","address":{"streetAddress":"5102 Swift Rd.","addressLocality":"Sarasota","addressRegion":"FL","postalCode":"34231","addressCountry":"United States"},"geo":{"@type":"GeoCoordinates","latitude":27.2787656,"longitude":-82.5145911},"telephone":"941-923-7834","sameAs":""},"organizer":{"@type":"Person","name":"Akbar Chris Miller","description":"","url":"https://risingtideinternational.org/organizer/akbar-chris-miller/","telephone":"(941) 993-9994","email":"chris@risingtideinternational.org","sameAs":""},"offers":{"@type":"Offer","price":"10 - 120","url":"https://risingtideinternational.org/event/the-99-beautiful-names-of-allah-with-sheikh-ghassan-manasra/2017-12-17/"}},{"@context":"http://schema.org","@type":"Event","name":"Sarasota Rumi Meetup","description":"<p>Sarasota Rumi Meetup Sunday July 16th, \u00a03:30 - 5pm and every third Sundays Rising Tide International, 5102 Swift Road, Sarasota, FL 34231. risingtideinternational.org On the third Sunday of each month please join us at Rising Tide to explore the wisdom and delight that can be found in the poetry of 13th Century Persian mystic, Jelaluddin Rumi. \u00a0The rich resonance of the voice Adrian Vyner- Brooks allows us to hear these gems in a new way. Please join us…</p>\\n","image":"https://risingtideinternational.org/wp-content/uploads/2017/07/Rumi-Meetup-Sarasota-Rising-Tide.png","url":"https://risingtideinternational.org/event/sarasota-rumi-meetup/2017-12-17/","startDate":"2017-12-17T20:30:00+00:00","endDate":"2017-12-17T22:00:00+00:00","location":{"@type":"Place","name":"Rising Tide International","description":"","url":"https://risingtideinternational.org/venue/13th-annual-interfaith-passover-seder-dinner-rising-tide-international/","address":{"streetAddress":"5102 Swift Rd.","addressLocality":"Sarasota","addressRegion":"FL","postalCode":"34231","addressCountry":"United States"},"geo":{"@type":"GeoCoordinates","latitude":27.2787656,"longitude":-82.5145911},"telephone":"941-923-7834","sameAs":""},"organizer":{"@type":"Person","name":"Adrian Vyner-Brooks","description":"","url":"https://risingtideinternational.org/organizer/adrian-vyner-brooks/","telephone":"","email":"adrianvb@pobox.com","sameAs":""},"offers":{"@type":"Offer","price":"10","url":"https://risingtideinternational.org/event/sarasota-rumi-meetup/2017-12-17/"}},{"@context":"http://schema.org","@type":"Event","name":"Healing Circle","description":"<p>The Healing Service given by Sufi Inayat Khan is a powerful prayer and distance-healing service that sends healing to those requesting it. If you wish your name to be added to the Healing List, please contact Kismet. Someone must consent to putting their name on the list \u2013 you cannot simply offer names without getting their permission first.</p>\\n","image":"https://risingtideinternational.org/wp-content/uploads/2016/09/Healing-Circle.jpg","url":"https://risingtideinternational.org/event/healing-circle/2017-12-19/","startDate":"2017-12-20T00:00:00+00:00","endDate":"2017-12-20T00:15:00+00:00","location":{"@type":"Place","name":"Rising Tide International","description":"","url":"https://risingtideinternational.org/venue/13th-annual-interfaith-passover-seder-dinner-rising-tide-international/","address":{"streetAddress":"5102 Swift Rd.","addressLocality":"Sarasota","addressRegion":"FL","postalCode":"34231","addressCountry":"United States"},"geo":{"@type":"GeoCoordinates","latitude":27.2787656,"longitude":-82.5145911},"telephone":"941-923-7834","sameAs":""},"organizer":{"@type":"Person","name":"Kismet Weeber","description":"","url":"https://risingtideinternational.org/organizer/kismet-weeber/","telephone":"941-284-4996","email":"rosebythesea99@gmail.com","sameAs":""},"offers":{"@type":"Offer","price":"By Donation","url":"https://risingtideinternational.org/event/healing-circle/2017-12-19/"}}]