William Meader | In the Name of Light
01/14/2019 @ 7:00 pm

-

9:00 pm

$15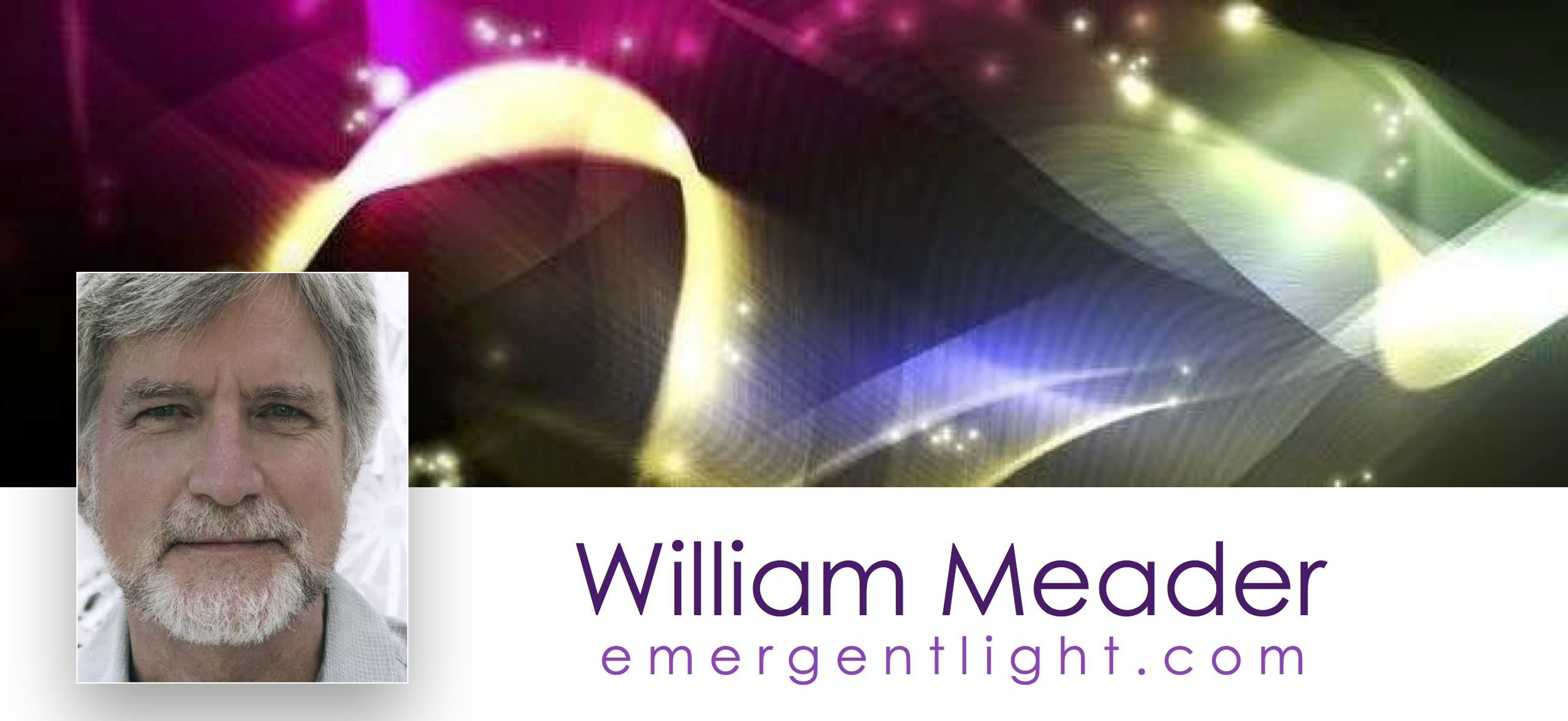 Light is a term used in most spiritual traditions to depict the nature of divinity, both within oneself and hidden within the circumstances of life. Indeed, we often describe divinity in terms of the "light of God." In this talk, William Meader will profoundly consider the nature of spiritual light and its revelatory influence at this transitional period in human history. The Light of Love/Wisdom, the Light of Purpose and the Light within the Head will be closely examined, as well as methods for bringing the Light of the Soul more fully into the fabric of our day-to-day lives.
While at Rising Tide International, William will be offering esoterically interpreted astrological readings on Wednesday, January 16, 2019. Called the Astrology of the Soul, this form of reading is designed to reveal the Soul's purpose. In addition, it indicates how the personality (ego) tends to inhibit the Soul and reveals the means to overcome such tendencies. Readings are one hour in length, a recording is provided, and the cost is $150.
Please contact Linda Woodward to make an appointment.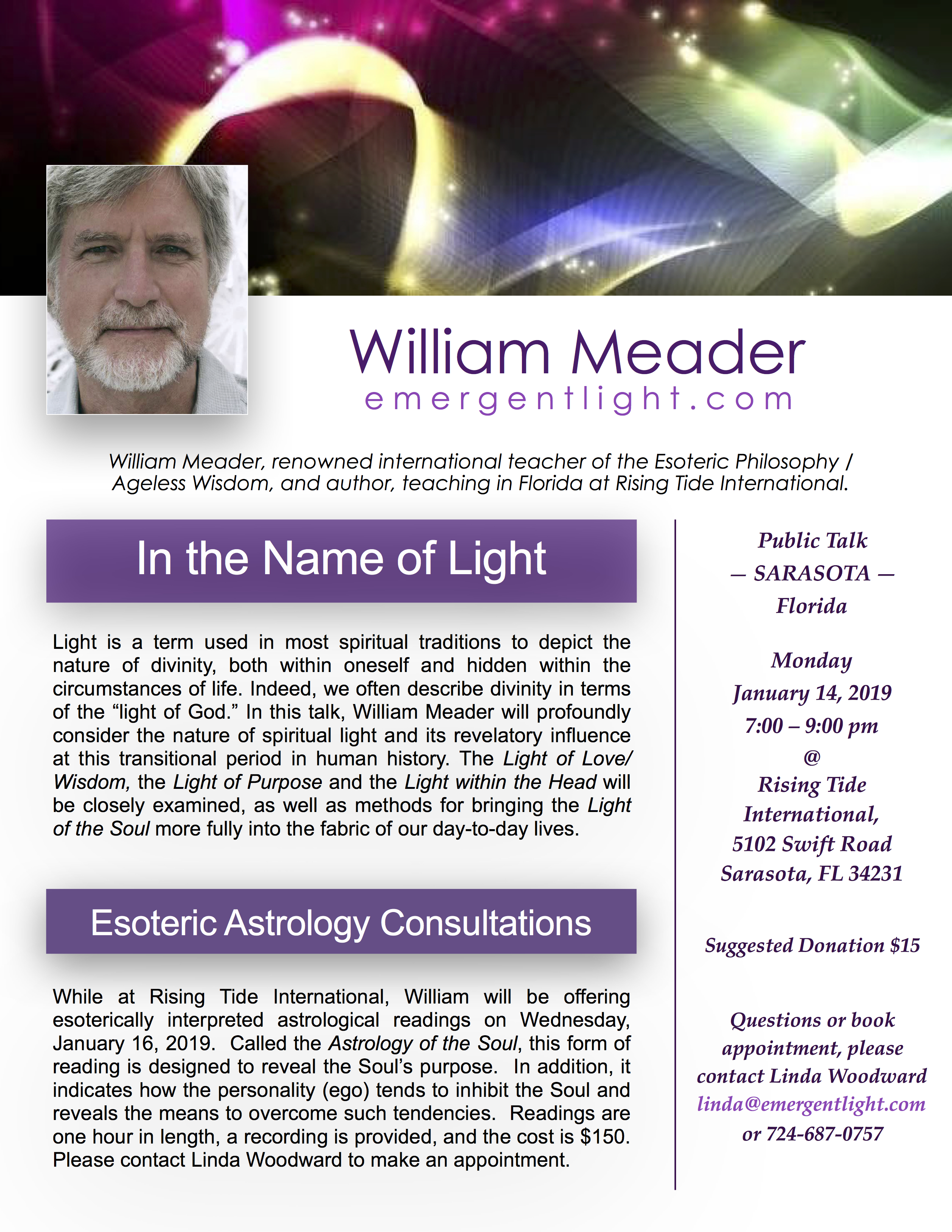 Related Events