Winter Solstice Full Moon – South Lido Beach
December 21 @ 5:00 pm

-

7:00 pm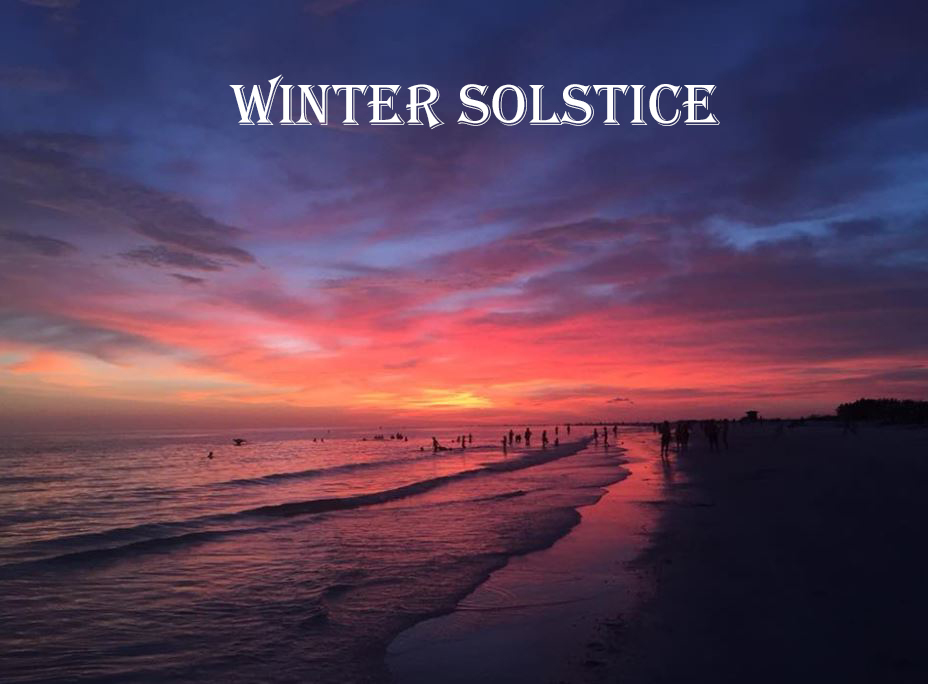 The Light – The Visions – The Stones of the World Mandala.  These themes set the intentions for the 2018 Full Moon Winter Solstice held at South Lido Beach State Park.  The  Return of the Light begins with the arrival of the Mabon Children – Lincoln and Liberty Squires who represent the son of the Sun and the daughter of the Moon.  They are led in a beach processional into the circle by  Jewell Cochara and The Venice Frame Drummers.
Participants join the ceremony from many organizations across the SW Florida spiritual community.  They include:  Marguerite Barnett who dances the circle in a tribute to the Return of the Sun's Light.  She is accompanied by Shawn Bowen on drums.  Carol Randaci brings blessings of peace for our country, and for the world. The gifted Phil Leber performs on guitar.  The men and women of the Suncoast Threshold Choir lead an uplifting chant.
MEN, WOMEN, CHILDREN INVITED TO ATTEND – Attendees are asked to come to the circle with a Vision for the coming year.  Write it on a small piece of paper so it can be burned in a ceremonial fire along with the names in the  Reiki Box. At the conclusion of the ceremony, a lighted Japanese Lantern will be released carrying your blessings and intentions for the coming year.  A donation basket will be passed on behalf of SPARCC – the rape crisis center.  All donations are tax deductible – checks should be made payable to SPARCC.
Ceremony begins at 5 pm and ends at 7 pm
IF YOU ARE A CELEBRANT – Please arrive by 4 pm to assemble the Mandala.
Related Events