Women's New Moon Meditation with Barbara Gail – Women's Drumming Circle
02/24/2017 @ 6:30 pm

-

9:00 pm

$10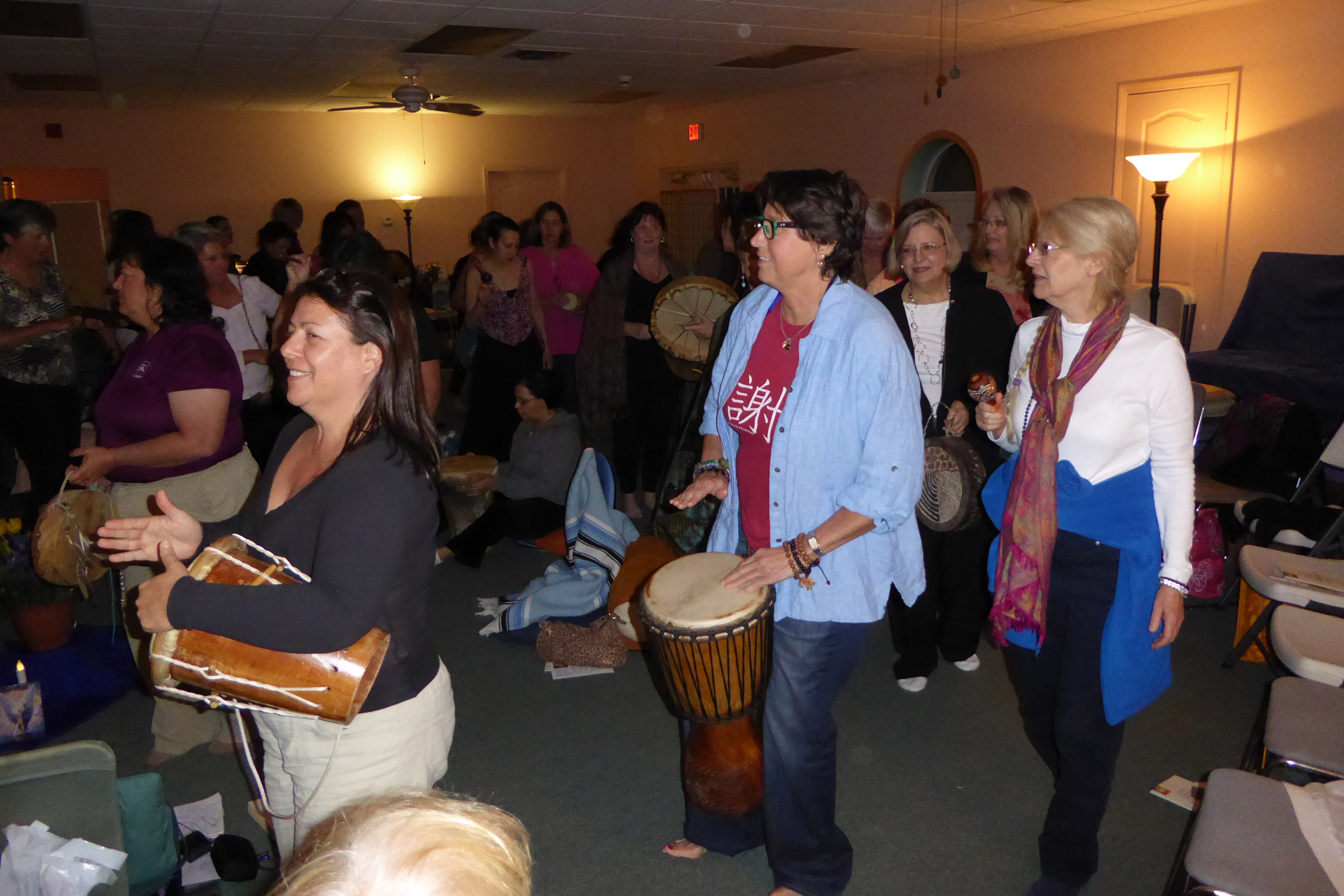 February 24 – Women's New Moon Meditation with Barbara Gail – Women's Drumming Circle. This is a night of sound, movement and opening to the primal energies of body, mind and spirit. We connect to the earth and each other through drumming & guided imagery.
Doors open at 6:30 for fellowship. Doors close at 7 pm when the meditation starts. 
All women are invited to attend the Women's Meditation Circle offered twice a month on the Friday evenings closest to the New Moon and Full Moons. Starting it's 10th Year Anniversary, the meditations are offered for the harmony and raising of human consciousness.
Meditations are varied and include guided visualization, Kirtan chanting, Sound with Gongs or Crystal Bowls, Drumming and Silence. An experienced leader is chosen to lead each gathering. Each woman brings her unique practices along with rich perspectives to the group.
DONATIONS: Rising Tide is the "home" of the Women's Meditation Circle. It is due to the commitment and generosity of the center that we are able to use it on Friday evenings. A donation of $10 is suggested – more if you can, less if you can't. All donations are tax deductible. Checks can be made payable to Rising Tide.
The Women's Meditation Circle meets on the New and Full Moons at Rising Tide, 5102 Swift Road, for a guided meditation led by a senior member of the community. For more info contact Jo Mooy 941-355- 1414 or jomooy@gmail.com
Related Events