Women's New Moon Meditation Circle — Carol Randaci
09/14/2018 @ 6:30 pm

-

8:00 pm

$10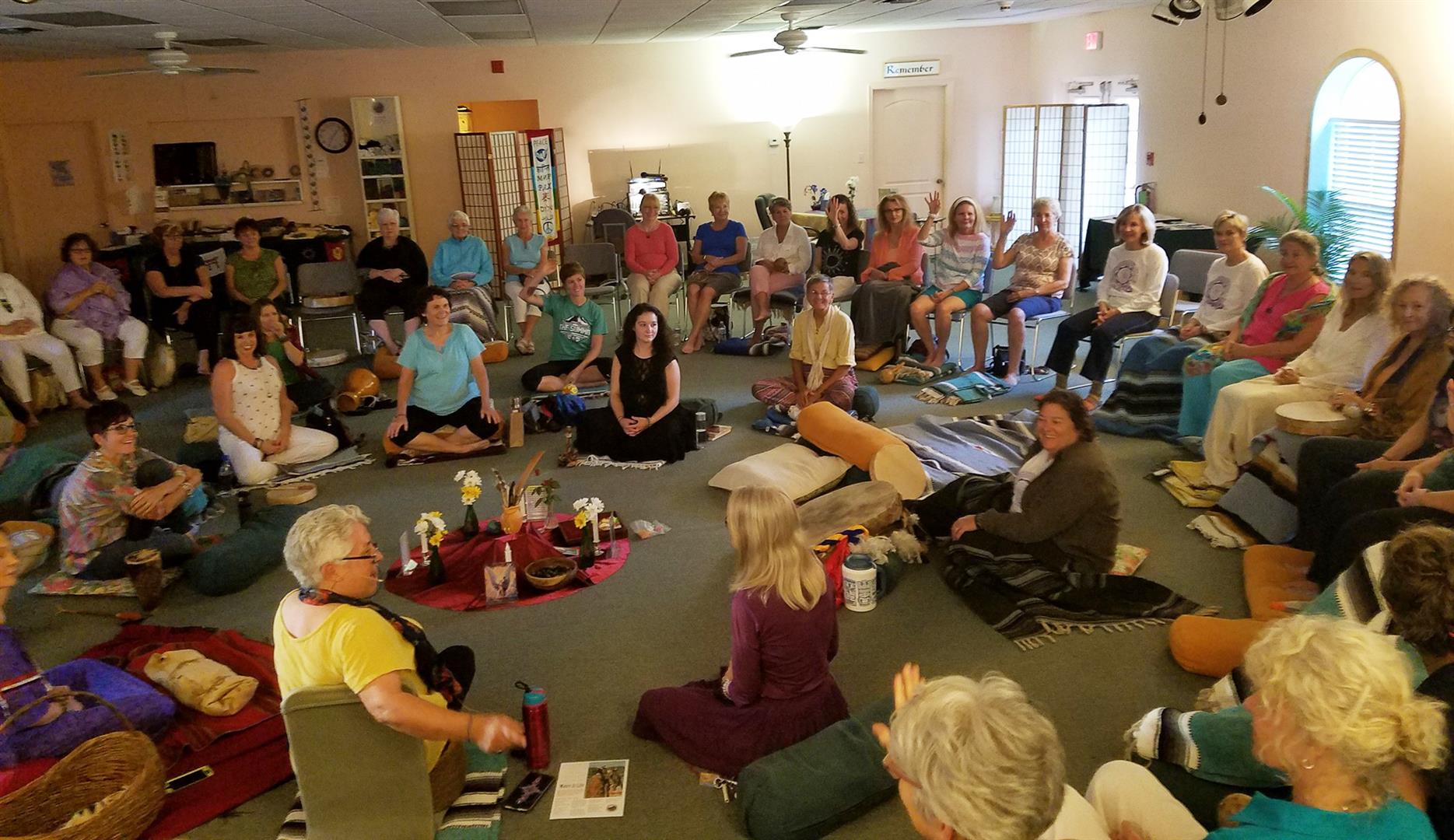 Sept. 14 – Carol Randaci
Doors open at 6:30 for fellowship. Doors close at 7 pm when the meditation starts. Meditation finishes at 8pm. 
All women are invited to attend the Women's Meditation Circle offered twice a month on the Friday evenings closest to the New Moon and Full Moons. Starting it's 10th Year Anniversary, the meditations are offered for the harmony and raising of human consciousness.
Meditations are varied and include guided visualization, Kirtan chanting, Sound with Gongs or Crystal Bowls, Drumming and Silence. An experienced leader is chosen to lead each gathering. Each woman brings her unique practices along with rich perspectives to the group.
Jewell Cochara takes over the role as Host of the Women's Summer Meditations at Rising Tide.  She will guide the meditations once per month from May through September. On the New Moon, she personally leads the first of the summer meditations. Many of you know Jewell as a Unity Chaplain, a Yoga teacher, and a follower of the native ways. Her passion is leading others to discover the sacred world of drum-making.  She receives inspiration and guidance through prayer and connection with spirit, bringing forth joy and creativity in students while focused on the sacred. You are in fine and capable hands with Jewell on May 11th.  Come early, bring friends, and enjoy the continuity of the Women's Meditation Circle through the summer months.
DONATIONS: Rising Tide is the "home" of the Women's Meditation Circle. It is due to the commitment and generosity of the center that we are able to use it on Friday evenings. A donation of $10 is suggested – more if you can, less if you can't. All donations are tax deductible. Checks can be made payable to Rising Tide.
Related Events