These offerings are core parts of the community. As a Universal Sufi Center affiliated with the Inayati Sufi Order, Rising Tide International maintains classes and programs offered by Sufi Teachers from our and other lineages.
---
Quest For Spiritual Liberty
Tuesday Nights, 7:30 – 8:30 pm; Suggested Donation: $10
This is a far-ranging class offered by local Sufi Teachers and guest teachers. Classes can range from spiritual discourse and lectures, meditation, discussion, Dances of Universal Peace, chanting, mantra yoga, spiritual exercises, ceremonies, and more.  Regular teachers of this class include (but are not limited to) Zaid Smith, Tara Anne Muir, Kismet Weeber, Nur-Al-Haqq Richard Martin, Anne Karuna Ferrier, and others.
Contact: Zaid Smith, zaid@comcast.net
---
Silent Meditation
6:00 – 6:55 pm Tuesday Nights; By Donation
We sit together in silence to breathe with the great mystery. Basic meditation practices may be suggested at the beginning. You are permitted to enter quietly to meditate even after the meditation has begun – please be respectful of the atmosphere you are walking into.
Contact: Kismet Weeber, rosebythesea99@gmail.com
---
7:00 – 7:15 pm Tuesday Nights; By Donation
The Healing Service given by Sufi Inayat Khan is a powerful prayer and distance-healing service that sends healing to those requesting it. If you wish your name to be added to the Healing List, please contact Kismet. Someone must consent to putting their name on the list – you cannot simply offer names without getting their permission first.
Contact: Kismet Weeber, rosebythesea99@gmail.com
---
Thursday Nights, 7:30 – 8:30 pm; By Donation
This is a contemplative, often joyous, chanting circle of prayer spoken, chanted, or sung as a group.  Zikr means "remembrance" – in the evenings of zikr, we endeavor to reach a state of "remembrance" – remembering the Divine, the oneness, God, the Universe, the Heart – each person's remembrance is ultimately their own, and on their own terms.  The words chanted are often Arabic.
"ADAB" (trans: Manners or Protocol) for the Zikr Circle – Please enter respectfully. Follow the direction, voice, breath, and intonation of the Zakir (Zikr Leader). Listen to the whole of the circle as much as to your own voice – allow them to merge. Make sure that you can hear the voices of those to your left and right as well as your own.
Current Rising Tide Zakirs (Zikr Leader): Kismet Weeber, Nur-Al-Haqq Richard Martin, Pam Fetterman
---
Sundays, 10:30 am – 11:15 am; By Donation
The Universal Worship Service is an egalitarian worship service that celebrates all of humanity's religions and spiritual traditions on a single altar. Scriptures, songs, prayers, chants, and offerings from each of the religious traditions is accompanied with universalist prayers that honor all faiths as lights serving humanity's unfoldment. A candle is lit representing the light of each of these religions. These services are led by a Reverend Cherag.
Contact: Rev. Tara Anne Muir, Board of Directors of The Universal Worship: electrictara@comcast.net
---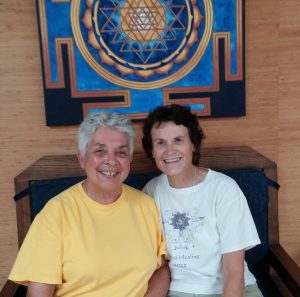 Friday closest to the Full and New Moons. Doors open at 6:30 for fellowship; Doors are closed at 7pm when the meditation starts. (Summer Schedule: 2nd Friday of the month only)
All women are invited to attend the Women's Meditation Circle offered twice a month on the Friday evenings closest to the New Moon and Full Moons. Starting it's 10th Year Anniversary, the meditations are offered for the harmony and raising of human consciousness.
Meditations are varied and include guided visualization, Kirtan chanting, Sound with Gongs or Crystal Bowls, Drumming and Silence. An experienced leader is chosen to lead each gathering. Each woman brings her unique practices along with rich perspectives to the group.
Contact:  Hosted by Jo Mooy & Patricia Cockerill jomooy@gmail.com
---
Ziraat
Every New and Full Moon as published in Email
The Ziraat Lodge is held every New and Full moon behind Rising Tide underneath the "Ear Tree." This ceremony attunes the participants to the 5 Elements, and follows an archetypal script hingeing around the metaphor of farming for how one lives one's life. The Ziraat is an initiatic path – initiates and non-initiated may participate in the Ziraat Lodges alike. Those who feel inclined may contact or ask at a Lodge for information about the Ziraat Initiation.
Contact: Dan Duggan, pharmerdan7@hotmail.com
---
Dances Of Universal Peace
7:30 – 9:00 pm, every 3rd Saturday of the Month; Suggested Donation $10 – $20, None Turned Away
The Dances of Universal Peace celebrate many spiritual traditions from around world by singing sacred phrases awakening us to the oneness and joy of life. These phrases are paired with simple movements done as a group to help us remember our interconnection, remember we're part of "something bigger", and to bring those phrases, songs, sentiments, and states of consciousness deeper into our bodies. Individually and as a group we emanate these positive intentions, feelings, and spiritual experiences out into the the world and to each other as best we can to be joyful blessings for ourselves, each other, and the world. It's a sacred space shared – no experience is needed – and musicians are encouraged to email if you want to join the musician's circle. If you're a dance leader from out of town and have something to offer, please also make contact.
Dance Leaders include Akbar Chris Miller, Jessica Bromby, Salima Rael, Nur-Al-Haqq Richard Martin, Maitreya Jon Stevens (joining Sept 2017).
Musicians include Pamela Fetterman and Mahbood Len Seligman.
Contact: Akbar Chris Miller, molten.ink@gmail.com, 941-993-9994