Hosted by  Jo Mooy  and  Patricia Cockerill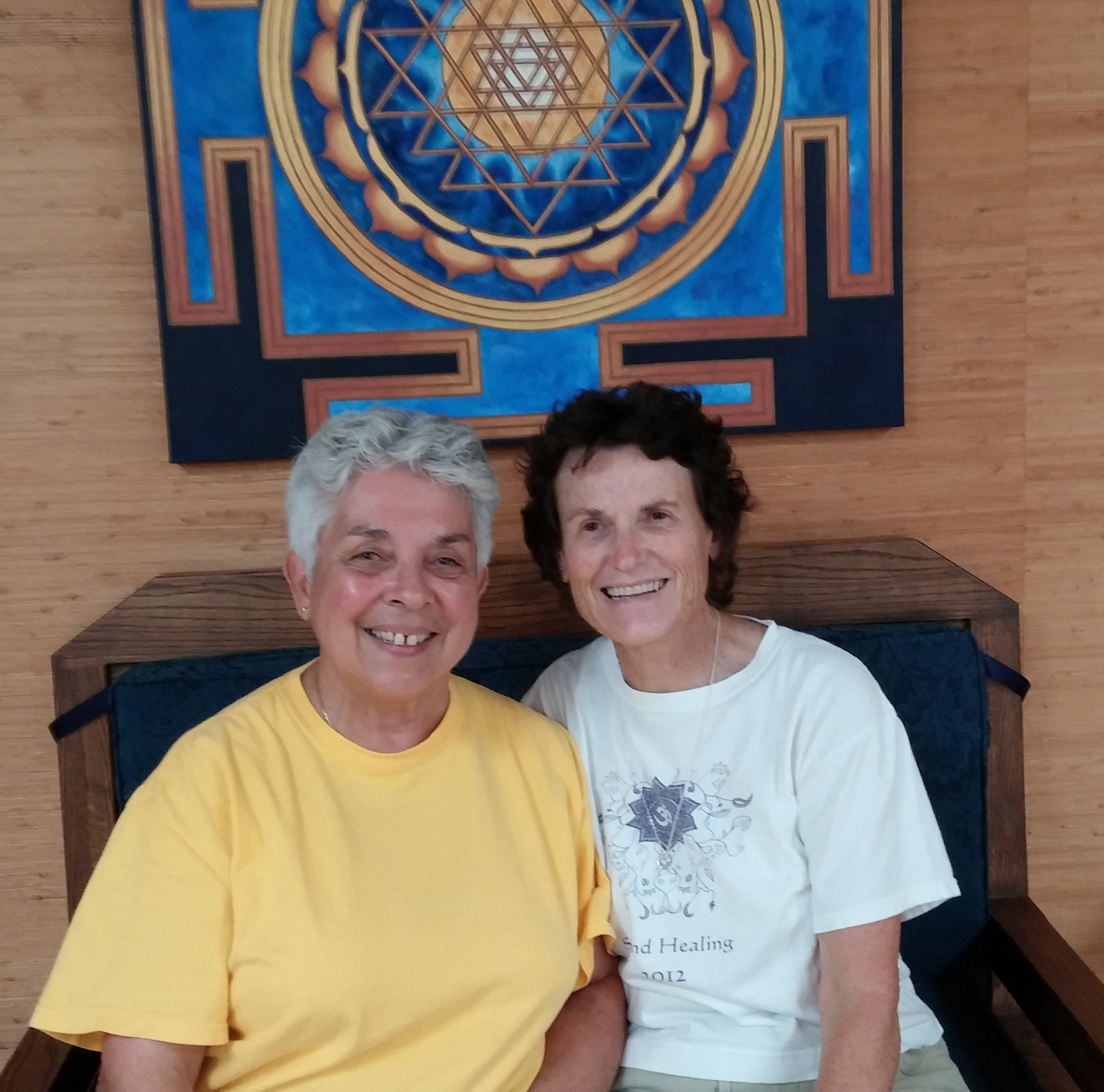 "If every child in the world was taught to meditate we would eliminate violence in one generation." -The Dalai Lama
Meets on the First and Third Fridays each month ONLINE via Free Conference Call. Will resume at Rising Tide when the pandemic is over.
Doors open at 6:30 pm and close at 7 when meditation begins. We end at 8 pm.
The Women's Meditation Circle meets twice a month on the first and third Fridays of the month.  Begun in 2006, the meditations have grown from small gatherings in homes to large community "go-to" events. The meditations are intended for the raising of human consciousness and the well-being of all.
The Meditations are varied and include guided visualization, Kirtan chanting, Sound Healing with Gongs or Crystal Bowls, Drumming, Breathwork and always includes Silence. Experienced leaders are chosen to guide each meditation.  Each is committed to her unique practice and training, deepening the meditation experience and widening the rich perspectives of the group.
Donations
Rising Tide is the "home" of the Women's Meditation Circle. We are committed to its care and respectful of the generosity of the center in allowing us to use it on Friday evenings. Therefore a donation of $10 is suggested – more if you can, less if you can't. Rising Tide is a 501c3 organization so all donations are tax deductible. Checks should be made payable to Rising Tide. Doors open at 6:30 pm and close at 7 when meditation begins. Specific information on each meditation is available on https://www.starsoundings.com/womens-meditations.html . For more information contact Jo Mooy 941-355-1414.
Upcoming Calendar
Jul. 15 – Mary Getten – Water Blessings on ZOOM
Aug. 19 – Jennifer Sault – Consciousness – on ZOOM
Sep. 16 – Donna Day – FALL EQUINOX – on ZOOM
Oct. 21 – Linda Haley – The Goddess Baubo – On ZOOM
THE NEXT TWO MEDITATIONS ARE NOT ON THE THIRD FRIDAYS
Nov. 11 – Jo Mooy – Cosmic Mother – In Person Rising Tide
Dec. 2 – Ruth Fishel – Mindfulness on ZOOM
Dec. 18 – WINTER SOLSTICE – At the beach