Hosted by  Jo Mooy  and  Patricia Cockerill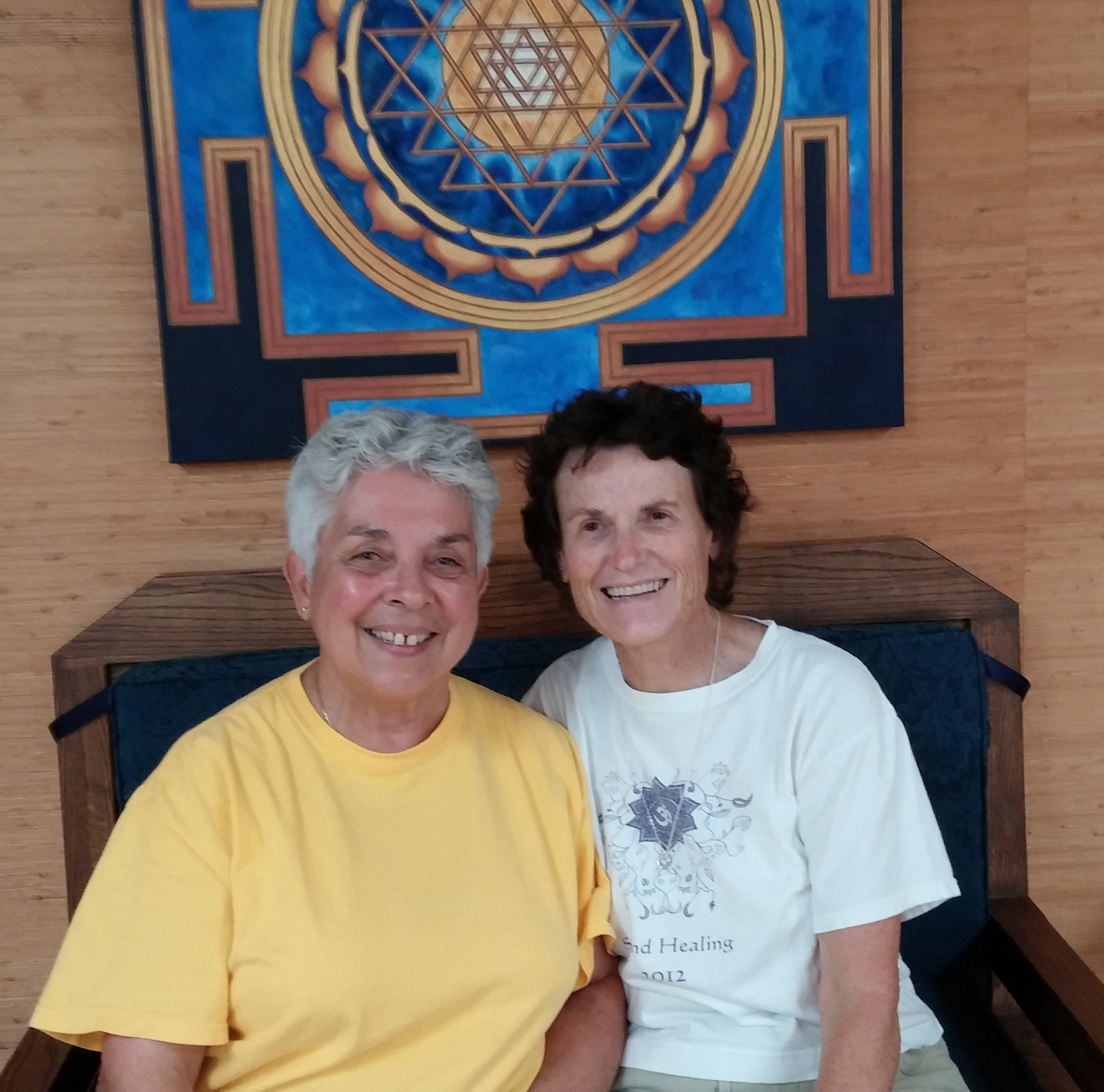 "If every child in the world was taught to meditate we would eliminate violence in one generation." -The Dalai Lama
Meets on the Friday closest to the New Moon and Full Moon for peace, healing and well-being.
Doors open at 6:30 for fellowship. Doors close at 7 pm when the meditation starts. Meditation ends at 8pm.
All women are invited to attend the Women's Meditation Circle which is offered twice a month on the Friday evenings closest to the New and Full Moons. Begun in 2006, the meditations have grown from small gatherings in homes to large community "go-to" events. The meditations are intended for the raising of human consciousness and the well-being of the attendees.
The Meditations are varied and include guided visualization, Kirtan chanting, Sound Healing with Gongs or Crystal Bowls, Drumming and always with Silence. An experienced leader is chosen to lead each of the monthly meditation gathering. Each woman brings her unique practices and training to widen the rich perspectives of the group.
Dontations
Rising Tide is the "home" of the Women's Meditation Circle. We are committed to its care and respectful of the generosity of the center in allowing us to use it on Friday evenings. Therefore a donation of $10 is suggested – more if you can, less if you can't. Rising Tide is a 501c3 organization so all donations are tax deductible. Checks should be made payable to Rising Tide. Doors open at 6:30 pm and close at 7 when meditation begins. Specific information on each meditation is available on https://www.starsoundings.com/womens-meditations.html . For more information contact Jo Mooy 941-355-1414.
Winter 2020 Schedule
Jan 10, Full Moon – Patricia Cockerill
Jan 24, New Moon – Frannie Hoffman
Feb. 7, Full Moon – Kelsang Sangzin
Feb 21, New Moon – Pam Cooper
Mar 6, Full Moon – Joy Yackley
Mar 20, VERNAL EQUINOX
Apr 10, Full Moon – Gail Swanson –
Apr 24 – New Moon – Zan Benham
Summer 2020 Schedule
May 22, Jewell Cochara
June 19, Summer Solstice – Christine Abbey
July 17, Mary Getten
Aug. 21, Holly Squires
Sept. 18, Fall Equinox – Sabrina Harris
Fall 2020 Schedule
Oct. 16, Theresa Fieberts / Ann Williams
Oct. 30, Stacy Frank
Nov 13, Jo Mooy / Sound Sisters
Nov. 27, Jennifer Sault
Dec 4, Ruth Fishel
Dec 18, Winter solstice