Hosted by  Jo Mooy  and  Patricia Cockerill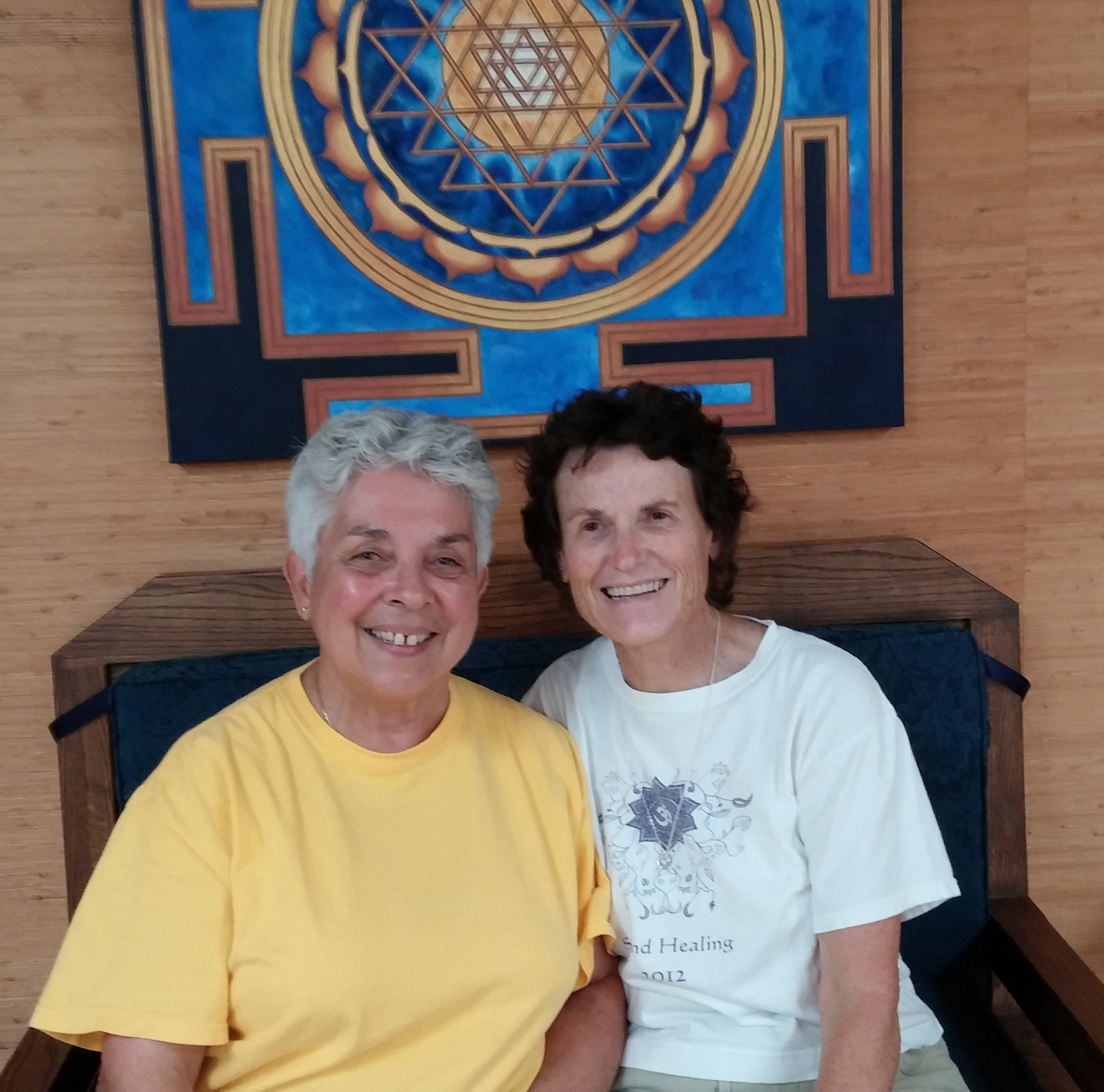 "If every child in the world was taught to meditate we would eliminate violence in one generation." -The Dalai Lama
2023 Schedule: 3rd Friday except Dec. In Person and Simulcast on Zoom
Doors open at 6:30 pm and close at 7 when meditation begins. We end at 8 pm.
Begun with 8 women in January 2006 with small gatherings in homes, the Women's Meditation Circle has grown to 500, with large community "go-to" events. It serves southwest Florida's spiritual community in gatherings of friendship, respect, and devotion.  We meet on the third Friday of the month. The Circle is a place where women come together, hold intentions of healing, of planetary peace, and focus on the raising of human consciousness. They honor one another and celebrate the gifts each woman brings to the circle.

Experienced guest meditation leaders are chosen to lead the group.  Each leader comes from a different spiritual background, training, or discipline and is capable of holding space and leading groups.  Meditations are varied, and include guided visualization, mindfulness, movement, sound and chanting ​as well as silence. 
Donations
Rising Tide is the "home" of the Women's Meditation Circle. We are committed to its care and respectful of the generosity of the center in allowing us to use it on Friday evenings. Therefore a donation of $10 is suggested – more if you can, less if you can't. Rising Tide is a 501c3 organization so all donations are tax deductible. Checks should be made payable to Rising Tide or make donations with the Rising Tide Donation Page. Doors open at 6:30 pm and close at 7 when meditation begins. Specific information on each meditation is available on https://www.starsoundings.com/womens-meditations.html . For more information contact Jo Mooy 941-355-1414.
Upcoming Calendar
2023 Schedule: 3rd Friday except Dec. ​In Person and Simulcast on Zoom
May 19 – Jewell Cochara – Buffalo Medicine IN PERSON @ Rising Tide / On ZOOM
June 15 – Christine Abbey – Summer Solstice – In PERSON @Pam Cooper's / ZOOM
July 21 – Gail Swanson – Magdalene Blessings – on ZOOM
Aug. 25 – Ali Nieves –  Inter-Generational Healing.  IN PERSON @ Rising Tide & On ZOOM
Sept. 15 – Donna Day – Fall Equinox – Peace on Earth – ZOOM
Oct. 20 – Mary Getten – Trees Our Guardians  – On ZOOM
Nov. 17 – Jo Mooy – Vak Ambhrini Mother Goddess – In Person @ Rising Tide
​Dec. 1 – Ruth Fishel – Mindfulness & Presence – On ZOOM – FIRST FRIDAY
Dec. 17 – Winter Solstice – TBD
2024 Schedule – 3rd Friday except Mar, Oct, Dec. In person & simulcast on ZOOM
Jan. 19 – Patricia Cockerill   @ Rising Tide
Feb. 16 – Ali Nieves  @Rising Tide
Mar. 17 –  Caroline Crawford – Spring Equinox – IN PERSON @ Unity of Sarasota Labyrinth / ZOOM
Apr. 19 – Zan Benham In Person At Rising Tide – Simulcast on ZOOM
May 17 – Jewell Cochara  IN PERSON @ Rising Tide / On ZOOM
June 21 – Christine Abbey – Summer Solstice – In PERSON
July 19 – Mary Getten – on ZOOM
Aug. 16 – Jennifer Sault On ZOOM
Sept. 20 – Donna Day – Fall Equinox – Peace on Earth – ZOOM
Oct. 25 – Maureen McSweeney IN PERSON RISING TIDE and On ZOOM
Nov. 15 – Jo Mooy – In Person @ Rising Tide
​Dec. 6 – Ruth Fishel – Mindfulness & Presence – On ZOOM – FIRST FRIDAY
Dec. 20 – Winter Solstice – TBD