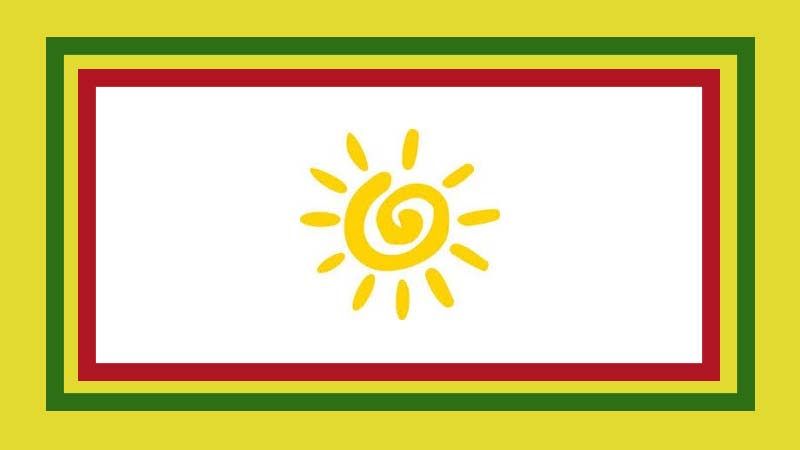 When working from the Native American Medicine wheel, Summer is the second season of the quadrant of the four seasons. It represents the energies of High Noon when the sun is brightest and its heat and fervency are the greatest. On the Medicine Wheel, the south marks the growing times, when all fauna and flora reach the peak of their full bloom.  It marks the time of adult life, (Spring is new beginnings, birth and youth.)  the time of work, business, enterprise and responsibilities of home and parenthood. The fiery nature of this season expresses  itself in ambition, passion, self determination and sometimes foolish folly!
The days are longer and now beginning to grow shorter. We envision the return of fall, the time of preparation and "back to school" time even though we may be planning our vacations. During these longer and fervent days of the Summer, the totem of this south gate is the very busy Coyote.  He is a great teacher, always there to remind us to stay focused, present, discerning and non-judgmental. We are asked here to be patient, to love without condition, and to be mindful in our endeavors. If we are not, we may almost certainly have to deal with Coyotes consequences, such as forgetting important things or locking ourselves out of our home or car, or having that which we dislike the most find its way to our door step! These are teachings to help us live more joyously and easily.
The goal for us is to be able to walk in mindfulness or presentness, open to loving all, and seeing all through the eyes of Source, Creator, the Divine, that which holds no judgment. Never was there a greater task for us in these dogged days of summer awry with all kinds of judgment, anger, pain, political and social upheavals. It is our time to learn peace, ease and quietude.
This Sunday we seek to find these sacred spaces within ourselves, guided by the wisdom of the many Masters and Prophets. We invite you to attend this Sacred place of the Heart, service this Sunday, at Rising Tide International, as we weave our way into sacred consciousness with all.
Blessings eternally abound us.